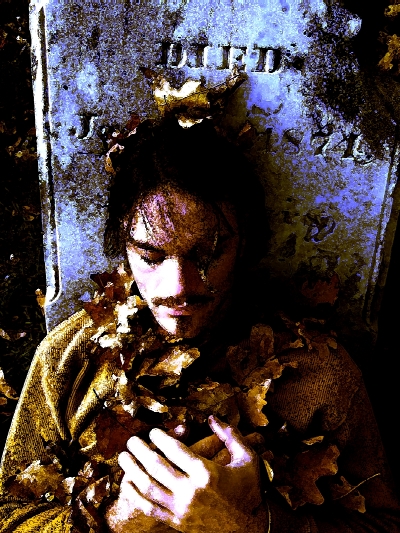 Recorded in

Brownsville, VT


October 2005
Cover art: Laramie Crocker
Photo: Wend Elsen

---
Album Notes
---
Organized religion so corrupts spirituality as to loose the point of the great teachings and spiritual experiences of humankind.

"I'm Jesus Christ" tells of the experience of being Jesus, come back to Earth and finding that humans still don't get the lessons available in the Bible, Torah and Koran. Worse, is all the Republichristians who seem to skip the parts about it being easier for a camel to pass through the eye of a needle than for a rich man to enter Heaven, and about feeding the hungry and giving to the poor, turning the other cheek, and Thou Shalt Not Kill.

"The Christian Life" is a beautiful old timey country gospel song by the Louvin Brothers, from 1958, covered famously by the Byrds. I recorded it when my Christian relatives spurned and rejected me from their Christian Life for having very carefully chosen moral values that I follow closely, but nevertheless ones that didn't match their "Christian Values", once again selectively choosing which parts of Jesus's teachings to follow.

"Not This Time" is a work in progress, I hope to craft more lyrics that show the politically pious for what they are.

"I'm Jesus Christ", "Not This Time", and "The Christian Life" are in the gospel style, and were recorded in Brownsville, VT, October 2005. "Not This Time", "The Christian Life", and "Sinner's Two-Step" include the wonderful Wend Elsen.

The album is a skewering of organized religion, but a celebration of the only really good part of sacred worship: the music.
---


Laramie Crocker


Listen to all tracks
here.
Headphones are highly recommended.
Visit Laramie's Homepage
Wend Elsen
Vocals
Laramie Crocker
Vocals, Guitar
photo: laramie crocker
photo: Wend Elsen